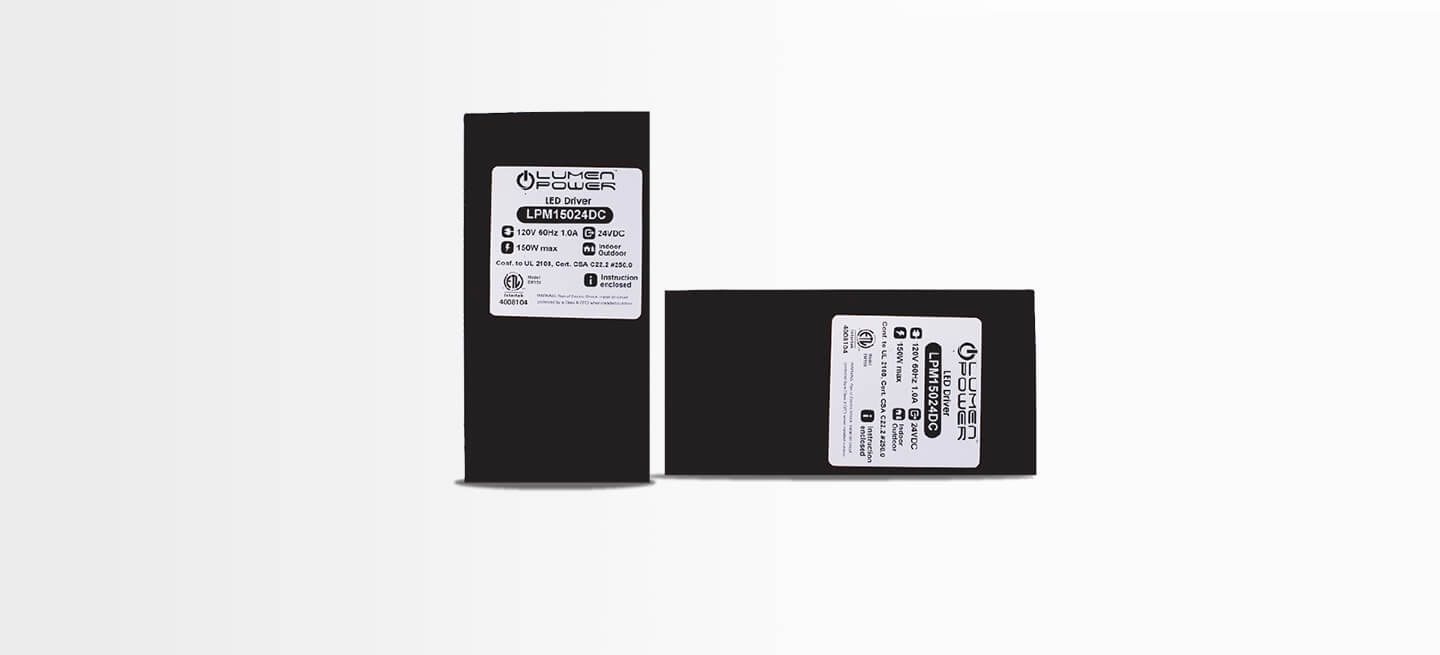 LUMEN POWER™
MAGNETIC DIMMABLE TRANSFORMER
Lumen Power LPM150, LPM200, LPM300 is a dimmable, magnetic, hard wire power supplies which can supply 12V or 24V, DC voltage to any kind of our low voltage LED fixtures. Primary manually reset circuit breaker on all our products is standard. Secondary protection is standard for all DC products. Two section bobbin provides complete insulation between primary and secondary sides. Encapsulated with polyester resin for whisper quiet operation. Small dimensions and weight saves space and lowers an installation cost. The outdoor enclosure rated NEMA 3R or IP24.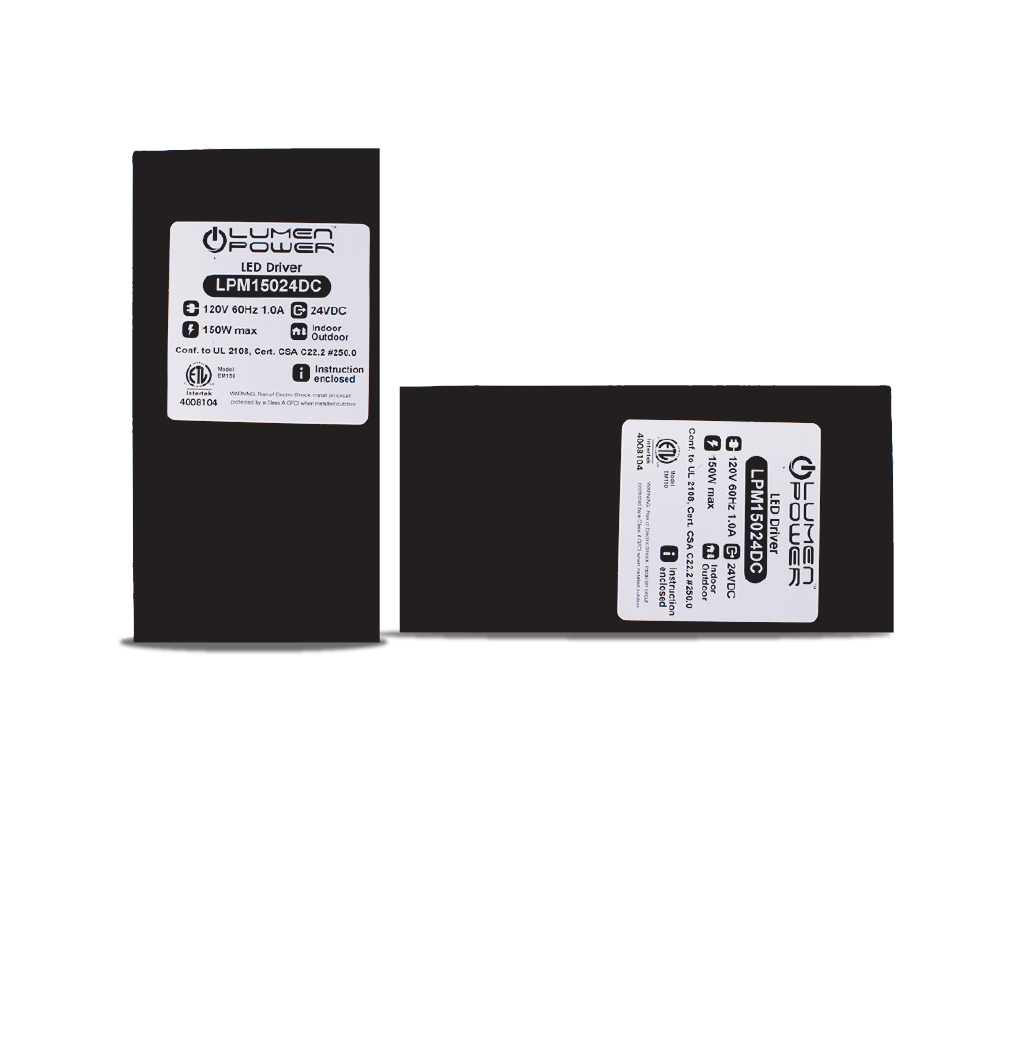 Download
Specification Sheet
WATTAGE:

150 Watts, 200 Watts, 300 Watts

INPUT POWER:

12 V DC or 24 V DC

WARRANTY:

5 years
– Dimmable with any MLV, CL Dimmer, as long as dimmers min. load is covered
– Temperature class (130°C)
– Input leads are 18 AWG 600V
– Output leads are 18 AWG 300V
– Leads max. operational temperature is 105°C
– The actual transformer is encapsulated in enclosure.
– The enclosure is black powder coated steel, NEMA
– Outdoor/indoor, black powder coated or Stainless Steel enclosure, Primarily
and Secondary circuit breaker, Dimmable.
✓ Dimmable
✓ UL Approved
✓ Protection Overload
✓ Indoor/Outdoor rated
✓ Smooth Dimming